8th November 2013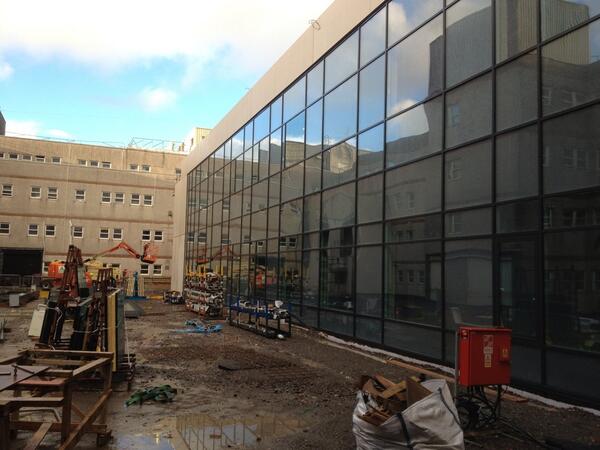 A bright future ahead for the new West Cumberland Hospital. 
Jamie Reed MP today visited the construction site at the West Cumberland Hospital, where the building works are nearing completion. WCH was the first hospital constructed after the founding of the NHS, being opened in by HM The Queen Mother in 1964 as a state of the art facility for the region. Nearly fifty years later, both the community and the NHS have changed, and the new development at the hospital will be able to continue providing the very best level of healthcare to West Cumbrians.
Jamie was very impressed by the plans for the fully-integrated services which are to be offered – including the A&E, out-of-hours GP surgery, and Acute Assessment Unit, which will be provided alongside a new radiology suite, as well as the suite of six operating theatres (located together for the first time), and the linking of paediatrics, SCBU, and maternity.